Furnace Repair, Heating Service & AC Service

Chicago & Chicago, IL

The year was 1938.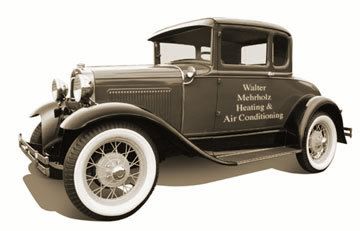 It was the waning years of the Great Depression. New York defeated the Chicago Cubs in the World Series. Franklin Roosevelt was our president. And a young man, Walter Mehrholz, scraped together all his money and opened a business servicing and repairing boilers and heating units, becoming one of the area's first Bryant dealerships, where he had previously worked since 1927. Walter built his business with his hands, a handshake, and a promise, and his small company grew and grew. The rest is history. And thanks to my grandfather, Walter, All Temp Chicago Heating & Air Conditioning has become the first choice for tens of thousands of families throughout the Chicago and suburban areas. All Temp remains a family owned and operated company, selling quality furnaces, air conditioning, boilers, air purifiers, humidifiers, ventilation, water heaters, and provides expert equipment installation, tune-up, and repair services. Our courteous, fast, and friendly staff is here to service all of your needs. We are one of Bryant's highest-rated dealers in the nation. We look forward to being of service to you.
Thank you,
Robbie Mehrholz
HVAC Services

∴

AC Service

∴

Furnace Installation

∴

Heating Service

∴

AC Repair ∴ Chicago, IL ∴ Chicago