Boiler Maintenance, Boiler Repair & Boiler Replacement

Chicago, IL, Niles, IL, Bolingbrook, IL, Woodridge, IL, Morton Grove, IL & Skokie, IL

We feature industry-leading Bryant boilers, each offering powerful performance, top of the line technology for reliability and ease of performance, and attractive energy-saving efficiency and cost-savings. Each boiler is backed by an industry-leading warranty. Each boiler comes with the All Temp "Best Price Guarantee."
Immediate Warmth for your Radiant System
The perfect heat source for your home's radiant system, solid Bryant gas-fired boilers deliver efficient, consistent warmth without the noise and draft of forced air systems. Keep in mind, the higher the AFUE percentage, the more you'll save on energy costs.
Contact All Temp Heating & Air Conditioning for Boiler Repair & Installation Services
Our comfort team can be reached at 1-866-693-2009. We'll be happy to match the right product to your home and offer a fair price for the system and installation labor.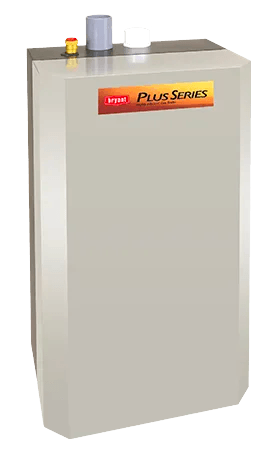 Boilers in Darien, IL | Boiler Service Bolingbrook, IL
Boilers

∴

Boiler Systems ∴ Evanston, IL ∴ Bolingbrook, IL ∴ Niles, IL